Our Mission: Kinship of Tomahawk, providing mentoring opportunities to youth and families in our community.
Kinship Inc. is a private nonprofit organization which believes in and promotes the concept of youth mentoring. The National Kinship office exists to serve as a resource for established and emerging local Kinship affiliates. Currently, the Kinship Affiliate Network is made up of 19 affiliates located in the upper Midwest, having established mentoring relationships for nearly 1,800 of today's youth.
About Kinship of Tomahawk
Kinship of Tomahawk was established as a result of the community roundtable held by Tomahawk Together on February 14, 1997. At the end of the roundtable, a youth mentoring program and family resource center were the top two needs determined by the community.
 In the summer of 1997, the Tomahawk Together Board of Directors selected the Kinship Program as the new mentoring program for our community.

In August of 1997 the board of directors for Kinship of Tomahawk was selected and under the umbrella of Tomahawk Together, a mentor program began.
In December of 1997 Kinship of Tomahawk made their first match.
In May of 1999 Kinship of Tomahawk became incorporated.
In the Summer of 2011, the KinsKlub Program was added.
In September of 2013 moved into the Kinship House next to Crossbridge Community Bank.
In October of 2022 the Lunch Buddy Program officially started after Covid disrupted an earlier start.
In October of 2022 Kinship received an AT&T Foundation Grant to offer an afterschool tutoring session for Middle and High School Kinskids.
KINSHIP OF TOMAHAWK STAFF
 Executive Director: Patti Hilgendorf
 Activity Coordinator: Jenny Symonds
 Match Coordinator: Michelle Werner
 KinsKlub Coordinator: Kris Berg
 KinsKlub Assistant: Margie Welke
 KinsKlub Assistant: Pam Hosey
President: Thersea Burzynski joined the board September 18, 2018.  As President, Thersea sits on all of the committees.
I am married with three children and two grandchildren. My husband and I mentor a young man and have since 2017.  I was the Director of Teaching and Learning for the School District of Tomahawk for 6 years.  We love the outdoors especially when it is warm. 
I feel passionate about every young person having a host of people who know and care deeply about them and that is why I feel so strongly about youth mentoring and the work Kinship does for local youth.  I believe we all benefit from caring, stable relationship
Vice President: Chris Raasch joined the board in 2016. Chris has held various roles and sits on many of the committees.
Our family of four found Tomahawk in 1990 when we wanted to finish a cabin on a small lake to enjoy with our children.  My husband suggested we move here full-time after learning that our son's public middle school was installing metal detectors. We wanted our daughter & son to experience growing up in a smaller – safe community setting.  We made the move in late 1995 and have found our happy place.
Our daughter began Mentoring a young man in 20XX and we have welcomed our "extra grandson" at many family gatherings/Kinship Outings. We have watched him grow, become more interactive, and confident.  Our daughter, Renee Merrigan, introduced us to Kinship and the Mentoring Program and we were hooked!  I say "we" because my husband Ed also is involved – it is a family passion to help ensure our community's next generations are shown opportunities and options they had not been positively exposed to. We feel strongly that making a difference starts at home. Offering a caring, proactive, adult influence in a young person's life is something many of our youth yearn for in their life. 
We own a real estate firm, Woodland Lakes Realty, and through meeting our clients and customers, we promote an all-inclusive community where EVERYONE can make a difference. Together, we are all stronger.  We look forward to meeting you and learning why our paths in life needed to cross.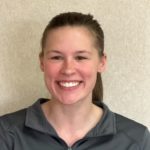 Secretary: Aubrey Boisvert joined the board in August of 2021. Aubrey is chair of the HR/Forms Committee.
I have been a first grade teacher at Tomahawk Elementary School since Fall of 2019. Along with teaching, I am a dance instructor at North4 Dance Studio for elementary, middle, and high school students. I enjoy being able to work with students of all different ages throughout the Tomahawk community.
As someone who works with children, I have encountered many students that I felt would benefit from having a positive mentor in their life. Kinship of Tomahawk provides mentoring opportunities to youth and their families in the Tomahawk Community. I am grateful to be a part of this organization.
Treasurer: Wendy Smith joined the board in 2021. Wendy is chair of the Finance Committee.
Married, mother and grandmother. Tomahawk resident for 24 years; this is the longest place I can call home. Work for PCA and the Township of Nokomis. Too many hobbies to list.
Having a childhood very similar to the children in the program, I wanted to make a difference in a child's life.
Cheryl Brickner joined the board in January of 2022. Cheryl is chair of the Marketing Committee. 
My husband and I moved from Athens to Tomahawk in 2018; however we've had a lake home here since 1998. I retired from teaching English Composition in the English Department at UWSP in 2022. We have a daughter, Michaella. We enjoy all the Northwoods has to offer. Mike and I have a foundation, Gifts from Heaven, that awards scholarships and provides monetary donations to those experiencing traumatic illness or injury in memory of our daughters, Tara and Kendra.
Since we have been spending time in Tomahawk, and after moving here, I've heard so many positive things about Kinship. I truly believe community can be such an important aspect for children to be successful. I also believe it's important to become involved in the community we call home. Kinship of Tomahawk provides so many needed resources for children in our community, and I am happy to be a part of this great organization.
LuAnn Kiander joined the board in 2021. LuAnn is on the Fundraising Committee.
I've been a healthcare worker in Tomahawk for over 25 years. I fish, hunt and enjoy the outdoors whenever I can. Tomahawk has been a wonderful place to raise my family.
There is such a need in our community for a mentoring program and Kinship has filled that need for many years. I believe youth mentoring helps to set youth on the right track for their futures.
Paula Norman joined the board in January of 2023. Paula is on the HR/Forms Committee.
I moved to Tomahawk in 1993 to start my teaching career. I met my husband here who is also a teacher. We have 2 adult children. I am currently the library media specialist for the district. I love to be outside as much as possible and love to spend time with my family and friends. My hobbies are quilting, stained glass, baking, and reading.
Being in the classroom opened my eyes to building relationships with students outside the school walls. I love what Kinship does for our Tomahawk community and our students and their families. I like making a positive impact in our community.
Julie Sinkula 
Marketing Committee
Brett Susa
Finance Committee
Kathy joined the board in 2010 and is on the Marketing Committee.
My husband and I moved to Tomahawk in April 1982, when we purchased the Tomahawk Leader. We owned the newspaper for 37 years, selling it and retiring in May 2019. I have two grown children and five grandchildren.
I was an original member of Tomahawk Together which, among its many accomplishments, ultimately was instrumental in the creation of Kinship of Tomahawk. I joined Kinship nearly 13 years ago and served as secretary for many years. In retirement, I've also become active with the Tomahawk Area Historical Society and rejoined Tomahawk Together in its efforts to build Our Dream Park in Washington Square.
I am proud to be involved with Kinship, especially because it's clear it has had a tremendous impact on local youth, families and the community. Kinship is making a difference.
Grant Voermans
Marketing Committee
Paul Werner
Fundraising Committee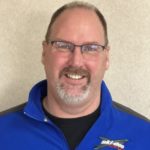 Mark Zulliger joined the board in 2022. Mark is on the Finance Committee.
I Graduated Merrill High School in 1987 and UW Oshkosh in 1991.  I have been part of the banking industry since 1989 and joined Crossbridge Community Bank in 2005.  I enjoy the outdoors. 
I joined Kinship because it is such a noble cause working with kids and the community support is outstanding!